yo
So I think we have our first cold here... he has been pretty snarfly and coughing a bit more than usual (at first wasn't sure if it was fake coughing or for real... it's for real.), and the sneezing... it's pretty frequent. I've suctioned his little nose out a few times, which brings on the big crocodile tears... and makes me wonder if it's worth it if he's just going to get upset and make him more snarfly then he was in the first place.
His mood is good though... unless you count night time, night time is hard. But I think he is feeling better today... seems less congested.
we took his 5 months portraits today and oh my... I'll show you my favorite...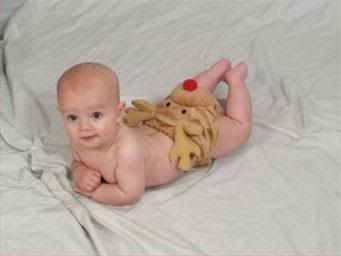 my mom thinks he's going to hate my guts when he's older. oh, here's another favorite... we got his first pair of converse in the mail (I love ebay!) and I brought along an outfit to match..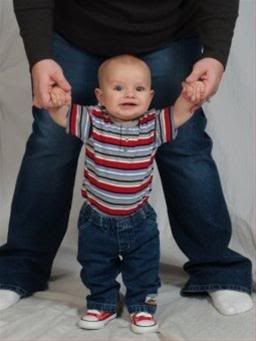 in other news... well there really hasn't been much to report. I have the weekend off from the paper route because I have a really rad best friend who is doing it for me... after last sunday when I bawled my way through the first part of the route (tired, hungry, and COLD.) she took pity on me and offered to take over the next two weekends. I also put in my notice at the paper because I'm beyond over this shit.
Yesterday marked 3 year together for Aaron and I... we didn't really celebrate it, though I bought him an anniversary brownie from starbucks... it's the little things that count. :-)
now for some pics..
we got this high chair/lego table from craigslist for 10 bucks.
he likes it!
I think he's bored with me
my newest favorite picture of him